Vision, Values and Learner Qualities
At East Taieri School we Empower, Inspire and Care as we Learn and Grow Together.
Over the past 2 years we have worked with the students, staff and community to develop a new and exciting vision for our school. We are incredibly proud of what we have achieved and believe that our vision represents East Taieri School.
We have also developed 5 new values to sit alongside our new vision.
Mission Statement:
To work together in a positive, supportive environment, providing excellence in teaching and learning, where all people are respected and skills for life are developed.
Vision: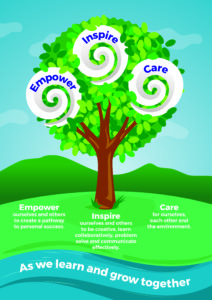 Values:
Learner Qualities: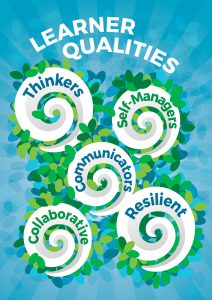 Unpacking the Learner Qualities